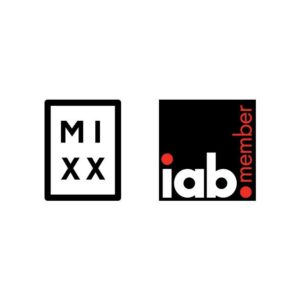 New York, New York. May 1, 2023 -- The Mixx, a certified-diverse, female LGTBQ owned and operated, B-Corp, strategic creative agency, has announced that it is the first creative agency member of the Interactive Advertising Bureau (IAB). IAB is the trade association for the digital advertising industry, representing more than 700 leading media and technology companies worldwide.
The Mixx has been at the forefront of diversity, equity and inclusion for 27 years, and the decision to become an IAB member reflects the agency's commitment to staying ahead of the curve in culture. As a member of IAB, The Mixx will have access to the latest industry research, training, and networking opportunities, allowing it to continue to hold the industry to a standard with true audience representation and inclusion.
" IAB is about trust and transparency in the media space," explains Robyn Streisand, CEO of The Mixx. "We are DEI and we are here now, to put a stake in the ground as the first creative agency to join IAB. We are an agency that is built on long-standing relationships with our clients, partners, and the community. IAB is starting something new by bringing us in and it is so vitally important to the future of multicultural marketing, as we create the standards that everyone must uphold to do what is right."
The Mixx's membership in IAB comes as the agency continues to grow and expand its capabilities, beginning as the premier LGBTQ+ agency with creditability amongst the community, having built long-standing relationships with fortune 500 brands such as American Express, Deloitte and Diageo. The Mixx takes brands from campaign ideation to experiential activation and teaches brands how to better connect with audiences as individuals, across every step of the journey.
"IAB becomes even more authentically successful when everyone has a seat at the table," explains Sheryl Goldstein, EVP and Chief Industry Growth Officer, IAB. "DEI must be at the forefront of everything that we do in the industry—and everything that brands do to connect with audiences—from onset to campaign creation through media buy and execution."
As a member of IAB, The Mixx will have the opportunity to contribute to industry discussions and play an active role in shaping the future of multicultural marketing. The agency is excited about the possibilities that this new partnership will bring and is committed to leveraging its membership to continue to deliver exceptional results for clients.
For more information about The Mixx's membership with IAB, please contact Ann Jonas, Director of Content, ann.jonas@themixxnyc.com