This easy-to-make drink is the perfect last-minute party starter! With just two simple ingredients (which you most likely already have in your fridge!) you can have a deliciously smooth cocktail to enjoy heading into the night ahead.
Drink Name: Creamy Espresso
Inspiration: Using Van Gogh's delicious Double Espresso flavor and Chobani Sweet Cream Coffee Creamer is a simple, yet tasty drink to get the night started.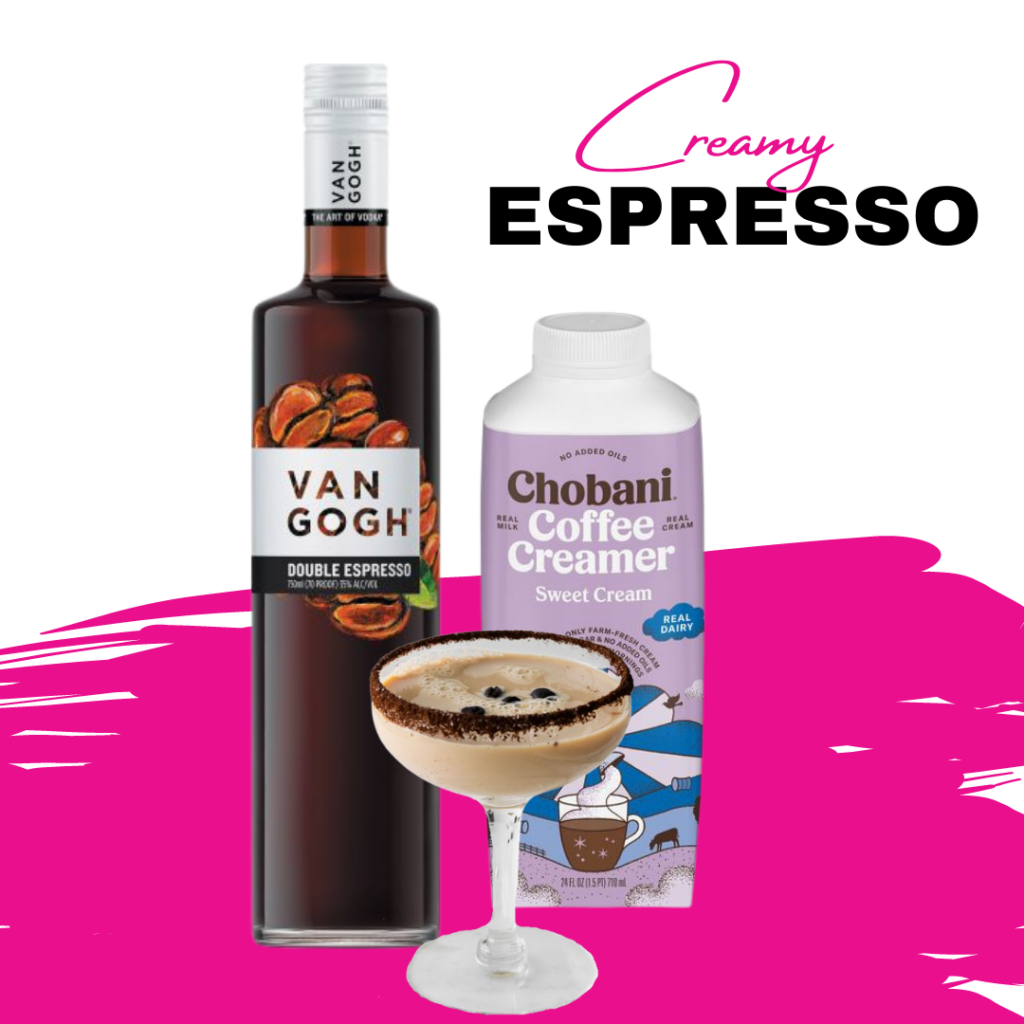 The Mixx (Ingredients):
1 oz. Van Gogh Vodka Double Espresso
2 oz. Chobani Coffee Creamer (Sweet Cream), or to taste
Directions:
Pour Van Gogh Vodka Double Espresso over ice. Add Chobani Coffee Creamer on top.
Mixx together and add an optional whipped cream or any topping you desire!