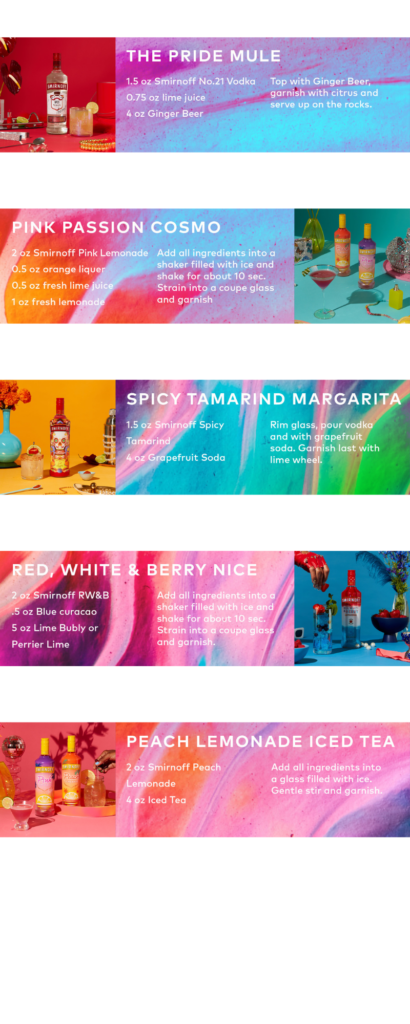 Smirnoff is showing up and showing off this year for Pride. For over 50 years, the brand has been proudly serving and celebrating the LGBTQUIA+ community, and this year they encourage everyone to show up for their community and show off their authentic selves. 
The Mixx is excited to be working with Smirnoff to celebrate intersectionality and the full spectrum of expression in the LGBTQUIA+ community because the party is always better when everyone is invited!
While Pride Month may be over, you can show up and show off any day of the year with Smirnoff's Pride-themed cocktails. There are plenty to choose from, and they are all special in their own unique ways.
Whether you want to be proud with The Pride Mule, enjoy a fun kick with The Spicy Tamarind Margarita, feel passionate while enjoying The Pink Passion Cosmo, have an afternoon pick-me-up with The Peach Lemonade Iced Tea, or take on the summer heat with The Red, White & Berry Nice, Smirnoff has you covered with vibrant flavors for every identity.