Our leader, Robyn Streisand, is on a mission to create and transform the future of marketing. As an advocate for diversity, equity, inclusion, and a proud member of the LGBTQIA+ community, Robyn's story is one that truly illustrates that when you commit to being true to yourself, you pave the way for both yourself and others. 
Lesbian Visibility Day was created to honor women like Robyn and highlight the journey, challenges, and triumphs faced by members of the lesbian community. In this interview, Robyn shares how her commitment to authenticity helped her build two powerful companies and create a safe space for overlooked communities to stand up and stand out.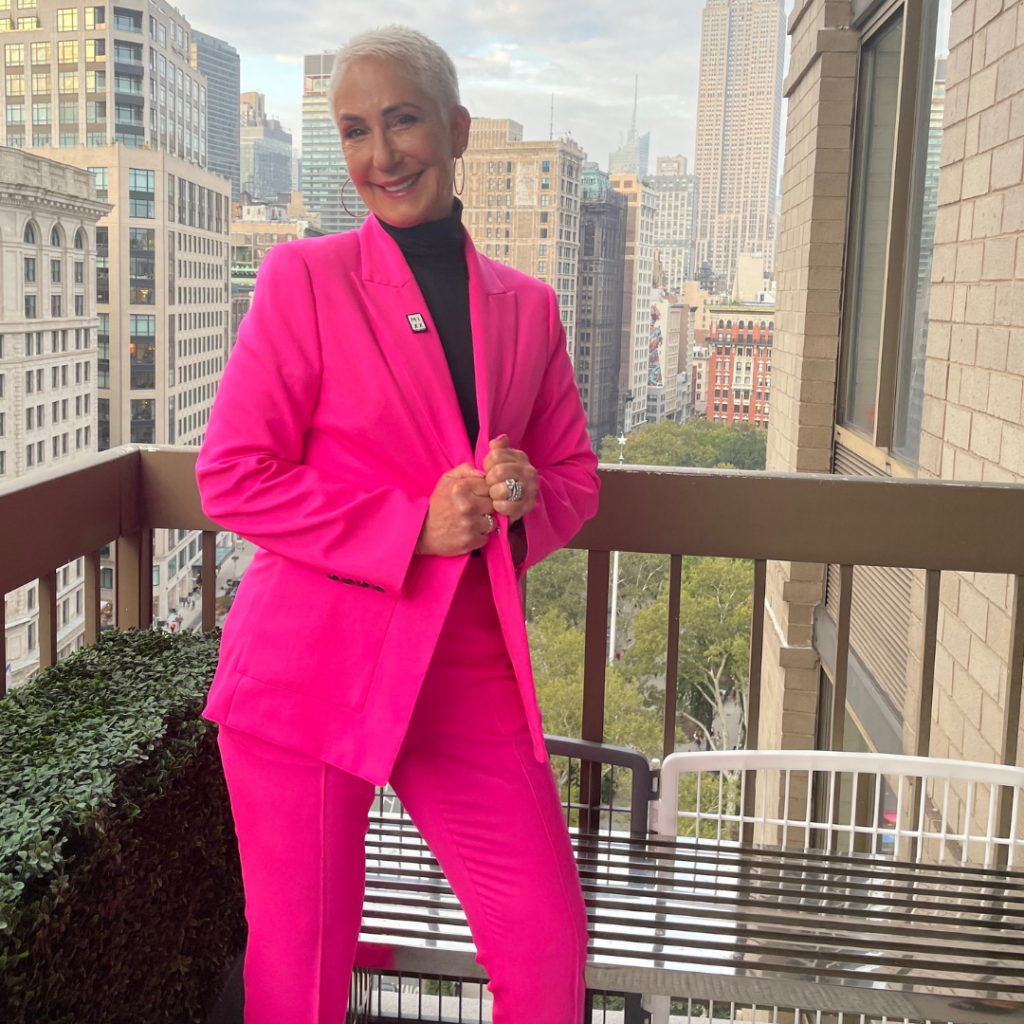 Sometimes people have trouble balancing being authentic and fitting in, especially in a professional setting. Have you ever had to deal with that?
Along my thirty year journey, I've had a moment or two. When it comes down to it, I have so many identities – I'm a business owner, a leader, an entrepreneur, a member of the LGBTQ+ community, a friend and a wife. I'm constantly balancing each of these different parts of myself when I go to close a deal. I've really never had an issue being who I am when I walk into a room or, nowadays, log onto a zoom. I realize this isn't the norm, though. I talk to so many women who are coming out for the first time, and they're learning how to own their freedom. For me, full expression was my gift. I was never going to hide who I was and when I started to capitalize on that, everything else fell into place. It has been the consistent theme of my entire career. I've continued to own it, leverage it and tap into why it's important to be yourself. 
What would you say to your younger self in times that you needed encouragement?
When you think about talking to your younger self you think about where you are and what you've accomplished. When I think about my younger self, I probably would tell her to dial it back. I never bought into corporate politics because that's just not who I am, independent of being a lesbian. I'm just an open book. I would tell my younger self not to judge a book by its cover. You never know what someone is and you never know what someone is not. Above all else, I'd tell my younger self to keep being true to who she is.
What does Lesbian Visibility Day mean to you?
'Lesbian Visibility Day' as a term doesnt really mean anything to me. I think it should be Lesbian Arrival Day because that speaks more to the journey we've been on and the future we're headed towards. It's more about arrival than being seen. For those of you who are coming out for the first time, it's a moment. The world is finally talking to us, finally realizing the power we hold and that we're more than just the first letter in LGBTQ. I'm so happy to see people rallying behind this day though because we deserve it. If there's anything we can agree on it's that women rule the world.
How can we raise lesbian visibility within the marketing industry?
I think there's a gap in our industry. I'm hoping across marketing, media and communications we see a real uprising of lesbians in the industry. I want to see communities for these powerful women being established inside this space. I think that's the best way to raise visibility. I want to see us have a seat at the table and have our voices heard in a way they've never been before.
You're a visionary, so I'd like to know: what is the future of lesbian visibility?
We're on the map, and that's the future. I think it's a domino effect of bringing more lesbians forward and making people feel more comfortable in their own shoes. We're creating safe spaces for people to be who they are, and it's just the beginning of something way bigger.
How are you making your mark?
I think the only way to really make a mark is to empower the younger generation to use their voice. There's space for all lesbians of all races and cultures. To make our mark, we need to come together and find our community. I'm hoping that the swell of lesbians coming to the front is going to change the way the world is. I want to see it manifest itself in more Lesbian-owned bars and restaurants. This moment in time is crucial if we want to create a better future for everyone coming up the ranks.
How does your identity shape the work that you do?
My identity has always been front and center. As I'm coming over the rainbow to the other side, I have my own platform around the ROI of Love which encompasses being a woman, being a lesbian and speaks to the journey I've been on over the years. Clients are coming to us as a result of it. It's just the beginning of what's yet to come. My legacy and my desire to lead with love is a way to have people feel safe, do good and be happy.